Sheffield Seed Co.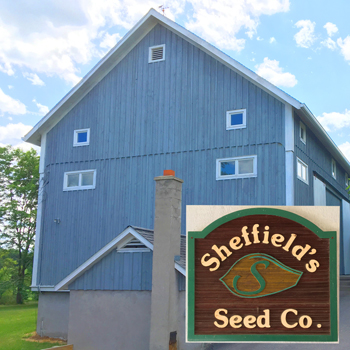 Since 1978
269 State Route 34
Locke, NY 13092
(315) 497-1058
Email: seed@gmail.com
Website: www.sheffields.com
Sheffield's Seed is a truly Unique Seed Company. Located in Locke, NY the heart of the Finger Lakes Region, we have been supplying Quality Seed Worldwide Since 1978. At any given time we boast over 2200 seed lots in stock, ready for shipment. We work hard to maintain the highest level of service to our customers, sourcing new suppliers and publishing "New Arrivals" daily. Our Online Catalog is current with the inventory in stock on any given day.

We guarantee our seed to be true to name and viable to labeled standard. Orders are entered, packaged, and shipped ASAP, usually within 2 days of receipt from our warehouse facility, 7 walk-in coolers, and freezers, like a mini seed bank.

Many people use our website as a valuable resource for information about the products that we offer and how to grow them. We update our website on a daily basis and strive to have current information available. We welcome you to our world of Seeds.